INTERNATIONAL MASTERCLASS ON ABDOMINAL WALL RECONSTRUCTION
Abdominal Catastrophes: Efficient control and successful reconstruction
(Hybrid Format: virtual registration limited online presence and practical limited presence – 24 person) - Official Language:English/Time:+1CET
Local: COIMBRA UNIVERSITY HOSPITAL CENTRE (CHUC) & COIMBRA BIOMEDIC SIMULATION CENTRE (CSBC) COIMBRA, PORTUGAL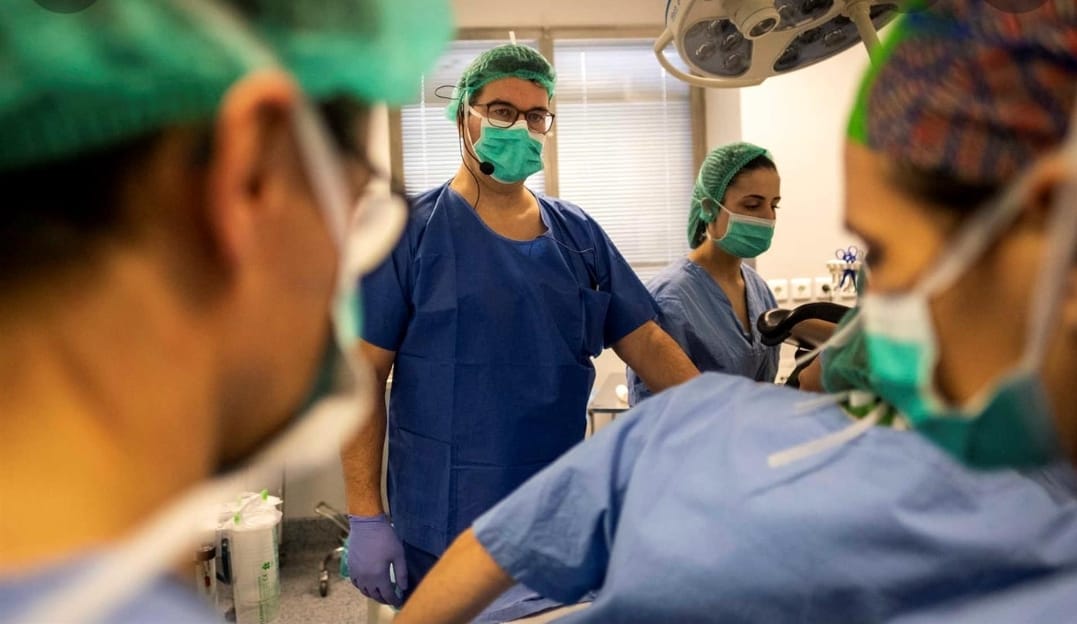 Dear Colleagues

It is a sincere privilege to be writing this email to you as Course Director for this International Masterclass on Abdominal Wall Reconstruction where the Faculty has been chosen to contribute to heighten the standards of teaching regarding the necessary care required in Abdominal Catastrophes involving efficient control and accomplishing a successful reconstruction.
This Course will take place this coming May 25 and 26 at Coimbra University which is among the oldest universities in continuous operation in the world, dating back to 1537. I myself am a proud alumni of the Faculty of Medicine of Coimbra.
I am certain this is not only going to be a great teaching experience but also a great exchange of knowledge amongst all those involved.
On the first day you will see live major open abdominal wall reconstruction and closure techniques performed by our world leaders.
During the second day you will learn, interact and practice in a cadaver lab the basis for the approaches performed to control major abdominal catastrophies from the index operation to reconstruction.
Don't miss on this chance to improve your practice with state-of-the-art techniques for unlikely survivals when managing abdominal catastrophies.
Most Sincerely,
Fernando Ferreira
COURSE DIRECTOR
Head of The Complex Abdominal Wall Unit, Department of Surgery, Pedro Hispano Hospital, Matosinhos – Porto
_________________________________________________________________________
FACULTY
Prof. Dr. A. Ureña, Professor of Anatomy and Chief of Staff, Henares University Hospital, Madrid - Spain
Dr. B. Ramana, Minimal Access, Robotic, Bariatric and Hernia Surgeon, Clinic Ramana, Kolkata - India
Dr. F. Malcher, Director Center for Abdominal Core Health, NYU Langone Health, Clinical Associate Professor, NYU Grossman School of Medicine, New York - U.S.A.
Dr. G. Lill, Present CEO for Fascioten, Former Staff Surgeon, St. Elisabeth Krankenhaus, Cologne - Germany
Prof. Dr. M. Boermeester, Professor of Surgery and a clinical epidemiologist at the Amsterdam University Medical Center - Netherlands
Dr. Emanuel Guerreiro, MD, Upper GI Surgery, Complex Abdominal Wall Unit, Department of Surgery, Pedro Hispano Hospital, Matosinhos – Porto,
Director of General and Ambulatory Surgery
Dr. Joana Correia, MD, Colorectal Surgery, Complex Abdominal Wall Unit, Department of Surgery, Pedro Hispano Hospital, Matosinhos – Porto,
Dr. Catarina Quintela, MD, Colorectal Surgery, Complex Abdominal Wall Unit, Department of Surgery, Pedro Hispano Hospital, Matosinhos – Porto,
Dr. Eva Barbosa, MD MSc, Colorectal Surgery, Head of Complex Abdominal Wall Unit, St. John´s University Hospital Centre, Department of Surgery – Porto
Dr. André Oliva, MD, Department of Surgery, Coimbra Universitary Hospital Centre
SCHEDULES
Day 1 May 25 2022 - 08:30 to 18:00 +1 CET
Coimbra University Hospital Centre - Portugal
Live Surgeries – 4 operating theatres – 4 to 6 patients Rives-Stoppa-Wantz Technique;
Fasciotens – Hernia™ Closure; Transverse abdominis Release Technique
Day 2 May 26 2022 - 08:30 to 20:00 +1 CET
Coimbra Biomedic Simulation Centre - Portugal
Practical lectures and Cadaver Lab